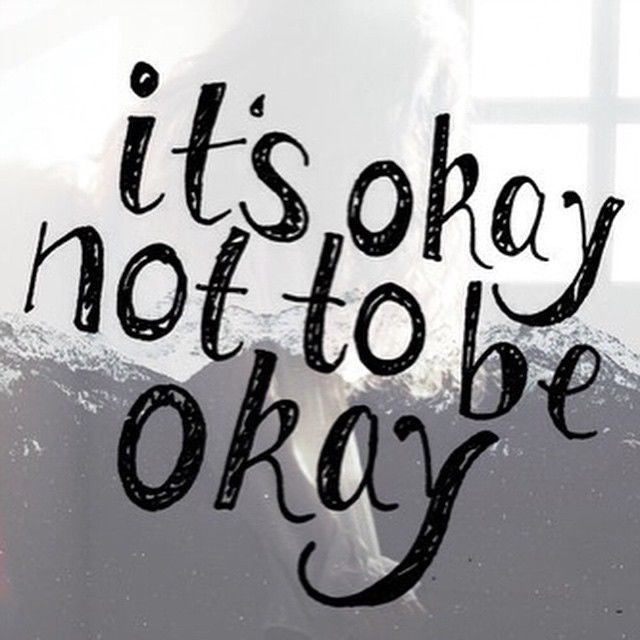 16-Oct-2022
The Able Mind
313 views
It's ok to not be ok!
It's so easy to feel like a failure. We're all told that our lives are supposed to be perfect, but the truth is that we'll always have flaws and imperfections. This doesn't mean you're a bad person or that your life isn't worth living - it just means you're human! So if you need someone to tell you it's ok not being ok today then read more on how to cope with feeling down in those moments when everything seems terrible.

It's normal to feel upset, sad or overwhelmed right now. It's normal to wonder why this happened and how you're going to get through it. It's normal to want things your way. But it's also normal—and totally OK—to not know the answers right now. In fact, the more questions you have and the more things that don't seem right in your world right now, the better off you'll be! You'll have time for answers later.
Right now, just take deep breaths and try not think about the bad things happening around you too much. It's just too much, right? We get it — it's hard to see all of those bad things happening around us, but they are all part of life. We can't control what happens in other people's lives— we only have control over our own reactions to it. Talking yourself off the ledge, by reminding yourself why you do what you do in life, is a great way of keeping your mind off things that aren't so easily controlled like personal tragedy or financial hardship.
It's important to remember that we are all connected, and that every action you take has the potential to impact others. So, today, do something nice for someone else who might need a smile or words of encouragement. Even if it takes only 5 minutes of your time, it will make you feel better and help someone else in need. Some of us are going through some tough times right now. We may not know each other's names, but we're all in this together. So please think about what you can do today — whether it's posting a kind word on social media or sending a note to someone at work — and let us know!
-The Able Mind